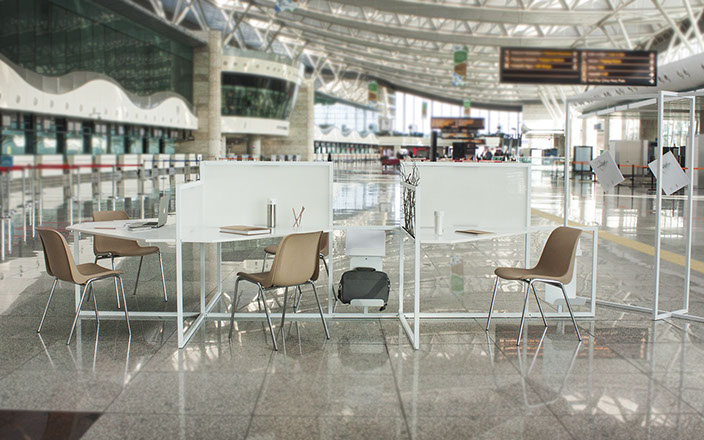 Flora is an internet enabled hot-desk system that offers comfortable work space for people to work individually or in pairs at expo centers and airportst. It is designed to bring fresh, natural, motivating feelings to working spaces. It offers an effective pair work ergonomy and private space for individuals.
We made comprehensive field research to potential hot-desk areas, including airports, expo centers, cafés, libraries, hospitals, bus terminals, trains and open public spaces.
Flora is designed to get assembled and disassembled easily. The production drawings are made by the team using SolidWorks.
1 / 1 Model with lighting module
Production of 1/1 prototype
Prototype being exhibited at Ankara Esenboga Airport